BMW Oil Change in Jacksonville, FL
In need of an oil change in or around Jacksonville, FL? Don't entrust your BMW to anyone other than the people who know your BMW best - the experts here at the Tom Bush BMW Orange Park Service Center!
Our service center is the best place to take your BMW for service and repairs, bar-none. This is true for diagnostics and major repair work, sure, but it's also just as true for routine maintenance like oil changes!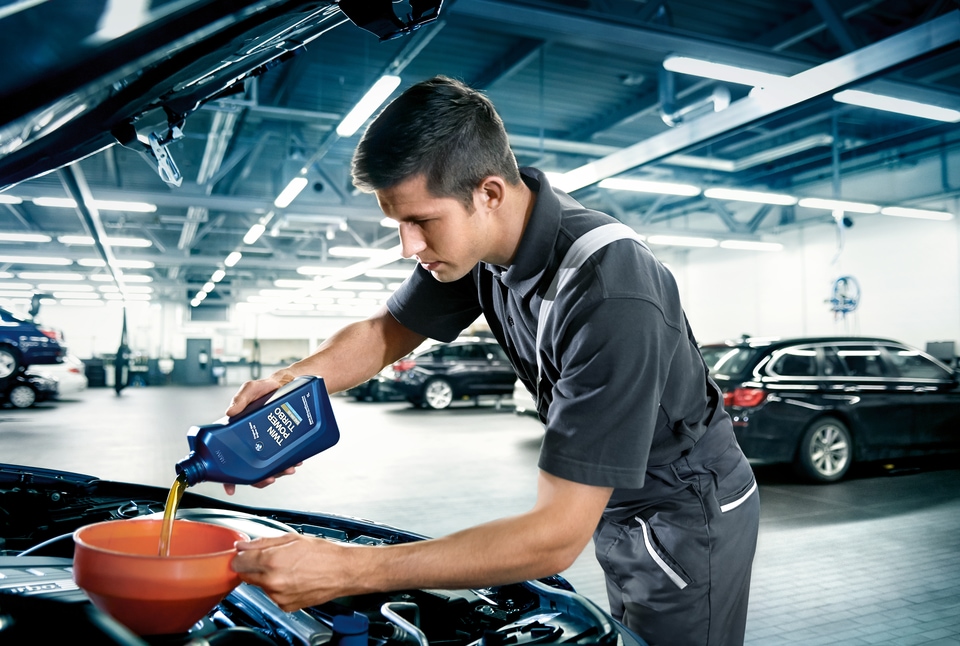 The Importance of Regular Oil Changes
Why have your oil changed regularly? Oil is the lifeblood of your engine; the only element of your engine that prevents major internal components such as the pistons, valvetrain, and bearings from rubbing together, metal-on-metal. Oil, in other words, lubricates your engine and keeps your BMW running smoothly. Oil does, however, become dirtier and more viscous as you use it for progressively longer amounts of time. As such, it's important to change your oil according to your BMW-suggested standards, which you can find in your owner's manual.
Why Trust Tom Bush BMW Orange Park To Change Your Oil?
Why trust Tom Bush BMW Orange Park to service your vehicle over and above the other service shops available to you in the Gainesville area? There are many reasons - from our dedicated expert service staff to our convenient location, and more! Aside from the technical expertise we have that the competition from Saint Augustine to Middleburg, FL and beyond can't match up to, we also offer a more streamlined, hassle-free service process with plenty of perks - like loaner vehicles and a service shuttle.
Contact Us Today With Additional Questions!
Interested in learning more about our BMW oil change process, our service center, or anything else? Want to book your next oil change appointment in Jacksonville? Feel free to contact us online or give us a call at (866) 916-2550 today! We look forward to helping you with all your BMW service needs!